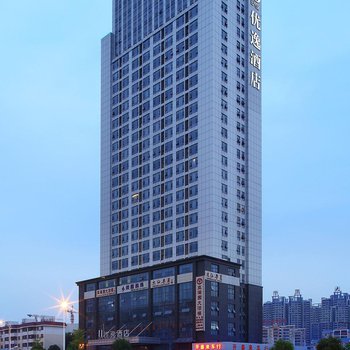 Renovated in 2019, the U Easy Hotel ( (Nanning East Railway Station)) offers both holiday makers and business travelers a pleasant stay in Nanning.
The hotel is only 6km from Nanning East Railway Station and 48km from Wuxu International Airport, giving guests a number of convenient transportation options. Transportation around the city is also convenient, with Baihualing Metro Station within walking distance. The nearby area boasts an abundance of attractions including NanNingShi KeJiGuan, Jinsanjiao Junshi Tiyan Club and Lining Tiyuyuan Qinqinshui World.
After a long day of sightseeing, guests can retire to the comfort of the hotel. Airport pickup can be arranged by the hotel upon request. Guests of this Nanning hotel can make use of the parking facilities.
According to our guests, this hotel provides a very high level of service. This hotel is a popular accommodation for guests traveling for business.